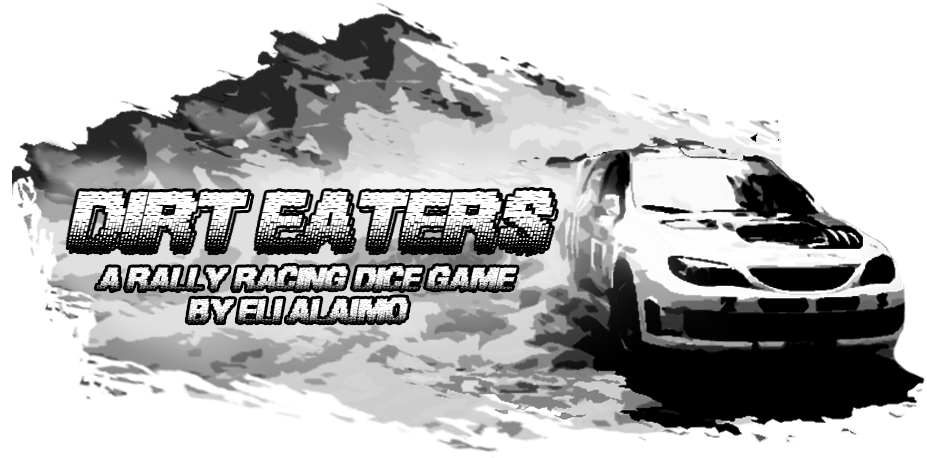 DIRT EATERS
Strap in, downshift, and slide your way through hazardous roads at breakneck speeds!

DIRT EATERS is a dice game where players compete to see who can get the best score driving their cars through dangerous tracks! Players build the tracks through dice rolls, ranking each sector on a scale from 1-5. Rolling six sided dice, players have to get a number of successes equal to the difficulty of each sector to score a point. The more dice you use, the harder you're driving, and the more damage your car takes! Replenish your dice by 'repairing' your car between stages. It's a game of resource management, strategy, and a little bit of luck!
Included is a PDF with rules, and a set of shorter "Hillclimb" rules for quickplay. To play you'll need a big handful of six-sided dice, some scratch paper and pencils. DIRT EATERS is for 2-5 players.


Download
Click download now to get access to the following files:
DIRT EATERS by Eli Alaimo.pdf
690 kB